This week marks the exciting initial drop of Lost & Found's capsule collection for Anthropologie. This is the first time Anthropologie has trusted an outside source to curate an entire collection and they couldn't have picked a better partner. Jamie Rosenthal started her shop Lost & Found fifteen years ago in Hollywood, CA and her aesthetic speaks to the global and eclectic style that is the Anthropologie girl.
The collection will be available online, at the Lost & Found boutique in Hollywood and Santa Monica and at five Anthropologie locations (New York, San Francisco, Austin, Miami and Portland). For those of you here in Portland, you MUST head over to the Tigard location to check out this collection. If you need any more reason to, here are five: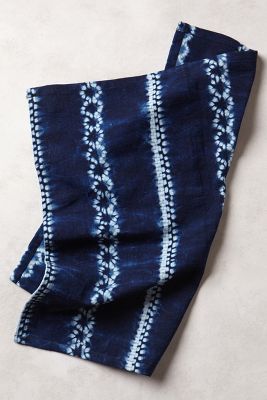 1. I am obsessed with indigo dye and if you don't currently have any in your life you need some ASAP. This trend is all over the place and a gorgeously tie dyed (and one of a kind) napkin is an easy way to add it to your home.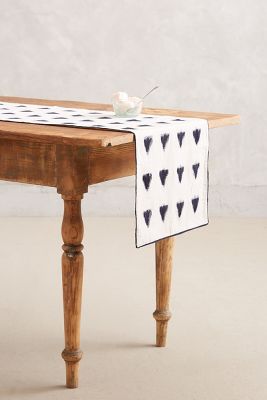 2. It's clear from my sons' bedroom that I am a fan of all things triangled, but this runner proves there is always room for more triangles. Besides, how perfect would this look on my reclaimed wood dining table?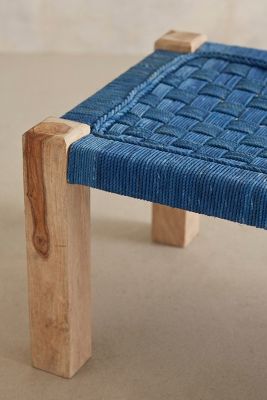 3. I saw this in the store and it literally stopped me in my double stroller pushing tracks. I have seen a lot of woven benches in my day, but the materials used to make this one make it worth ever penny. It's stunning.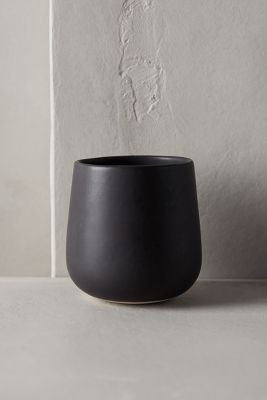 4. Even in this 90 degree weather, I can picture myself drinking hot mint tea out of this timeless tumbler on a cool fall morning. The design is reminiscent of Heath Ceramics but with a little more edge.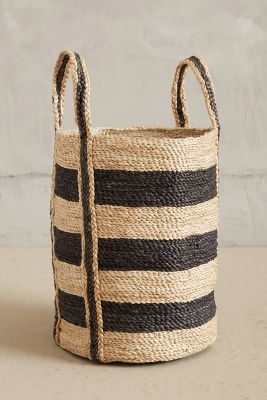 5. I am a big fan of "catch alls" to declutter a room and this woven basket is so gorgeous, no one will notice what you have stashed in it. Perfect for laundry, towels or my personal archenemy: stuffed animals, this piece is sure to be put to good use in your home.
I hope you are as excited about these pieces as I am. Which pieces are you dying to have?
**This was not a sponsored post. I am genuinely excited about this product and wanted to share it with my readers. I was not compensated in any way to share this information.